Solutions
At Cara Wealth Management, we believe very strongly in helping you navigate your today, your tomorrow and your legacy. That's why we are committed to providing you with the education you need to make informed decisions about your future. Below you will find key information to consider when creating your financial strategy.

A key to reaching the increased financial stability we all desire is having an effective wealth accumulation strategy in place. This must be tailored around your unique financial goals and it must be consistent with your timeframe without jeopardizing or impairing your current way of life.

 

While many individuals spend a lifetime building wealth, little effort is often spent on devising a strategy to wisely utilize one's accumulated assets once in retirement, and many are concerned that they may actually outlive their savings. Cara Wealth Management provides solutions including the use of annuities which guarantee a retirement income you cannot outlive.*

 

Once in retirement, many individuals find it even more important to protect what they've spent a lifetime accumulating. After years of faithfully putting money away, the 'saving years' are over and you must shift gears into a mode of preserving what you've built.

 
Is your life savings protected from the possibility of costly long term care?
Americans are living longer lives than ever before, but for many, living longer means facing an increased likelihood of chronic health conditions or disabilities that can create enormous financial strain.
Between a third and a half of all 65-year-olds will use a nursing home at some point in their remaining lives, and of those who do, 10% to 20% will live there more than five years.  Nationally the average annual cost of care is now over $80,000 and these costs are expected to rise over the next 20 years.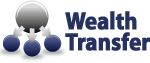 Wealth transfer can be a vital component of your financial strategy. It is the final step in our process, and it provides you the increased reassurance that comes with knowing that you have taken the steps necessary to help prepare for the continued protection of your family.
*Guarantees subject to financial strength and claims paying ability of issuing insurer.